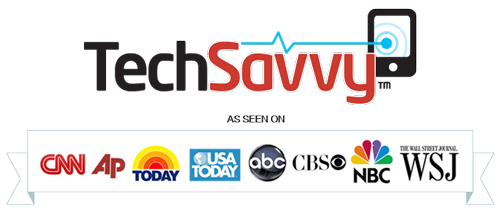 MOCK REVIEWS AND EDITORIAL INSIGHTS
FROM THE INDUSTRY'S TOP SOURCE
SOFTWARE

|

HARDWARE

|

VIDEO GAMES

|

APPS

|

CONSUMER PRODUCTS & ELECTRONICS

|

ONLINE SERVICES

MOCK REVIEWS AND PREVIEWS: ACTIONABLE ADVICE THAT GOES BEYOND SCORES
As the consumer electronics and video games industry's top source of consumer products testing services, TechSavvy knows that mock reviews and previews should be more than just a score. That's why we provide actionable business advice that can help you transform critical feedback on software, hardware and online services into meaningful results that impact commercial success and public perception.
Our world-renowned product testing labs go beyond simple preview snapshots to provide the full spectrum of competitive analysis, including media review score forecasting, SWOT analysis, and marketing and public relations insight from today's leading industry experts. Combining a data-driven approach with expert qualitative insight, pre-release evaluations from leading critics show you how to improve products, enhance public demonstrations, and improve supporting marketing and public relations (PR) outreach efforts.
END-TO-END PRODUCT DESIGN, MARKETING AND PUBLIC RELATIONS (PR) FEEDBACK
Want to improve customer satisfaction, craft arresting product demos, or create messaging that's guaranteed to resonate with the media and fans alike? TechSavvy works with innovative startups and industry-leading brands to provide a detailed look at where new products and services sit in the marketplace, and powerful go-to-market strategies for debuting them.
Our analysts provide a deeper look at new offerings' strengths, weaknesses, and unique sales points, as well as how to best position and present them for success. Featuring input from brand-name executives and contributors who've worked for the world's biggest TV, online and print media outlets, we offer unrivaled critical and commercial insight into the shape of new offerings.
A DATA-DRIVEN APPROACH TO CRITICAL ANALYSIS
Go beyond mock reviews with full research reports, sales forecasting and marketing insight from experts you can trust: Leading critics who've tested thousands of products and seasoned tech executives who've personally financed and brought video games, online services and consumer electronics from concept to market worldwide.
Discover what we can do for you today – and why our home consumer products and video games testing labs are routinely hailed as best of breed by today's biggest brands and media outlets alike.
---
SERVICES

Data-Driven Insights: Feedback from Top Industry Critics
Advertising, Marketing and PR Input: Messaging and Promotions
Strategic Analysis: Core Features and Value Proposition
Unique Sales Points (USPs) and Demo Selection
Market Research, Editorial Bias Analysis and Sales Forecasting
Diverse Focus Groups: Enthusiast, Consumer, Trade
End-to-End Design Feedback
Positioning and Pricing Strategies

PLATFORMS

Apps: Apple iOS, Android, Windows Mobile, Windows 7/8
Internet and Online Services: Web, Cloud, Smart TV, Digital Distribution
Hardware: Consumer Electronics, Consumer Products and Mobile Devices
Mobile Communications: Cell Phones, Smartphones and Tablet PCs
Gadgets and Accessories: Printers, Faxes, Monitors, Hard Drives and More
Home Audio and Video: 3D TV, HDTV, Speakers, Receivers, Headphones
Computers: PC, Mac, Desktop, Laptop, Notebook

VIDEO GAMES
Microsoft: Xbox 360 and Kinect
Nintendo: DS, DSi, 3DS, Wii, Wii U
Sony: PlayStation 3, PlayStation Vita
PC: Free-to-Play, MMO, Social, Casual
Mobile: Smart Phone and Tablet PC
Digital: PSN, XBLA, WiiWare, Steam
---
Testimonials
"An expert voice for the technology and video game industries that executives and organizations of all experience levels would do well to heed."
- Trip Hawkins, Founder, Electronic Arts and Digital Chocolate
"We engage TechSavvy to prepare clients for key product launches. Their detailed and thoughtful feedback resonates incredibly well with CEOs and management teams alike. They add value to everything from packaging to product performance. I highly recommend the team."
- Alice Chan, SVP and General Manager, Red Consultancy
"A marketer's best friend… Not only are TechSavvy industry experts, they also provide a unique point of view that helps our company identify products' and services' unique sales points and novel ways to package and present them."
– Erik Reynolds, Sr. Director of PR for Electronic Arts
"A trusted source for sales forecasting, product insight and strategic analysis. Technology executives looking to launch consumer goods or explore new business markets would do well to consult TechSavvy first."
-Geoff Mulligan, Chief Operating Officer, Deep Silver
---
Contact Us:

Phone

(888) 507-2246

| Email
San Francisco | Los Angeles | New York | Seattle | Austin | Chicago | London | Paris | Tokyo | Berlin